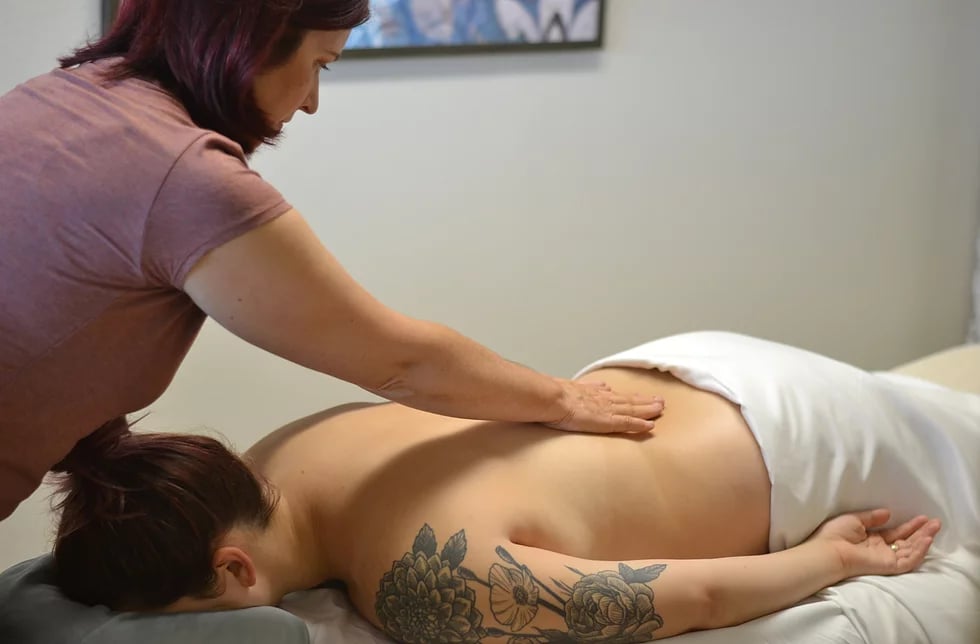 Your journey to relaxation and pain relief begins here.

What makes Rebalance Massage Therapy different...
The main focus of our practice is helping people improve, if not abolish, chronic pain. At Rebalance, we beIieve that persistent pain is an inevitable effect of chronic compensations, muscle imbalances, and improper movement patterns. The type of bodywork treatment that we generally use to treat chronic pain is called the MyoKinesthetic System. This is not the kind of massage treatment that helps you feel better for 2 or 3 days and then the pain comes back. This technique identifies and treats the root cause of your pain. It reeducates your nervous system to correct compensation and dysfunctional movement patterns and gets you back to the best alignment for your body.
Besides pain, misaligned posture can cause or contribute to a whole host of problems, such as numbness and tingling, joint stiffness, chronic headaches, etc. Using the MyoKinesthetic technique, your body's alignment will improve and your body will feel and function much better.
We have found that the best results come when a MyoKinesthetic treatment is combined with massage. Performing a MyoKinesthetic treatment at the beginning of the session to improve your alignment and then using massage to relax chronically overused muscles will have you feeling much better in no time!
CONTACT INFO:
Cell: 360.201.6737
Email: laurie.rebalancemt@gmail.com
© 2022 Rebalance Massage Therapy